Hello,
I'm Kelly!
Fountain pens, fine stationery, wearing stripes, and swirly skirts make me smile.
About Me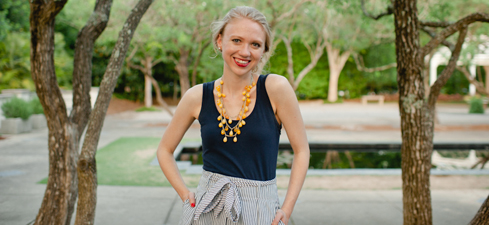 I'm Kelly Cummings, the Don Quixote* behind Spindle Photography. I'm drawn to photographing people, their lives, pretend and fantastic lives, and lovely things. I am passionate about lots of things, all at once, and fortunately my photography is greatly aided by that. I've had the privilege of shooting weddings, portraits, maternity sessions, families at home, commercial products and places, musicians, models and aspiring models, friends, food, events, and details. I've learned from teachers, darkrooms, magazines, friends, mentors, experience, and now I'm making things happen.
I'm a Francophile, most especially in the Kelly-American ideal world where we could all wear stripes and eat pain au chocolat for breakfast, and every outdoor cafe experience I have, (especially those at a place called Cafe Amelie in New Orleans and recently Bistro Niko in Atlanta), makes me feel even more like a Frenchwoman than when I finally really went to France a few years ago and realized I didn't speak French. Fortunately I'm "taking classes" by way of French cds in the car. Road trips are much more fancy now.
I'm a Tarheel, born and bred, and I met my husband on an archaeological dig in Natchez, Mississippi through UNC (Chapel Hill!), and now we live in Sweet Home Alabama. I've been happy to call my husband's hometown, Birmingham, home for the past four years! I'm happy to live somewhere where an order of "tea" will always get you a tall glass of sweet iced tea, and where there is no shortage of macaroni and cheese, fried green tomatoes, and southern hospitality.
*The thesaurus suggests that Don Quixote and visionary are synonyms and I'm not one to argue with reference books.