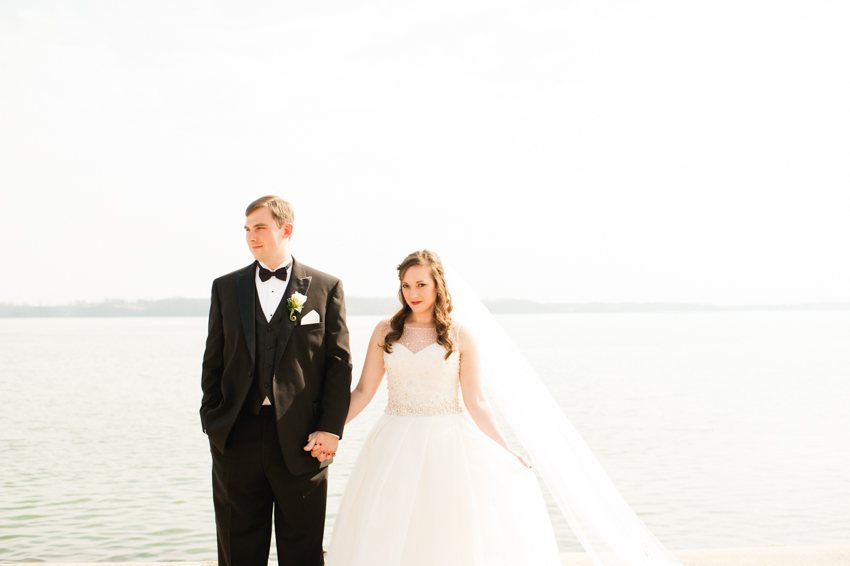 I'm so excited to finally share Amanda and Luke's perfectly March wedding on the blog! From Amanda's emerald jewelry to the long green bridesmaid dresses and gold details this wedding from last March serves as perfect St. Patrick's Day inspiration! And I can't get enough of venues on the water! Thank you so much to Amanda and Luke for sharing such a perfect day with me, and many thanks to Becca Paul for assisting!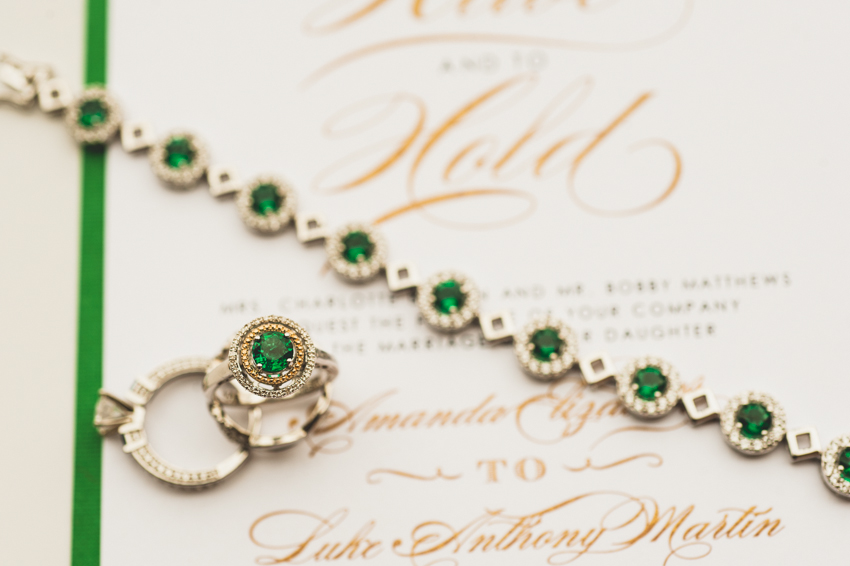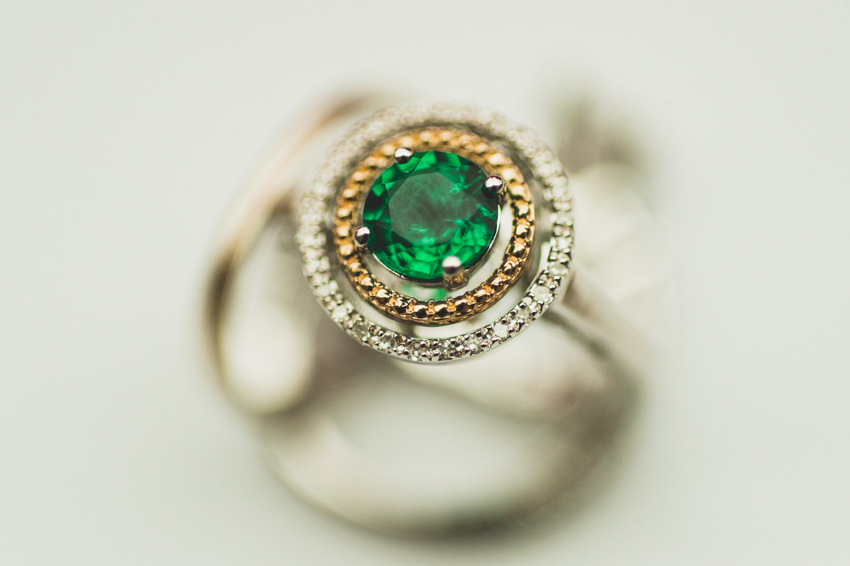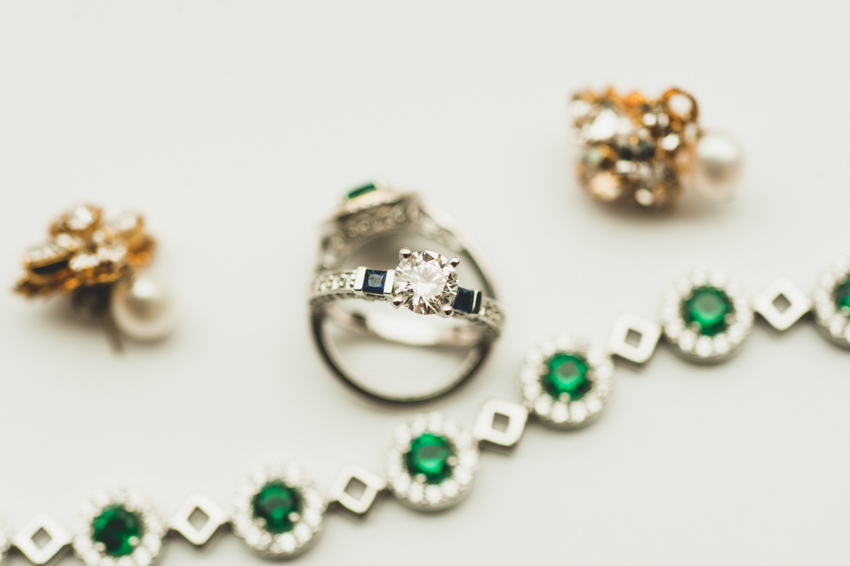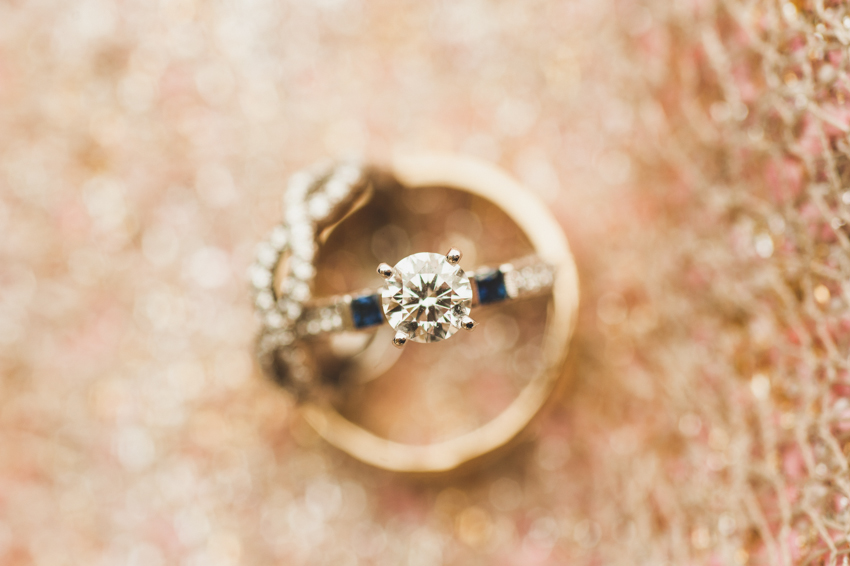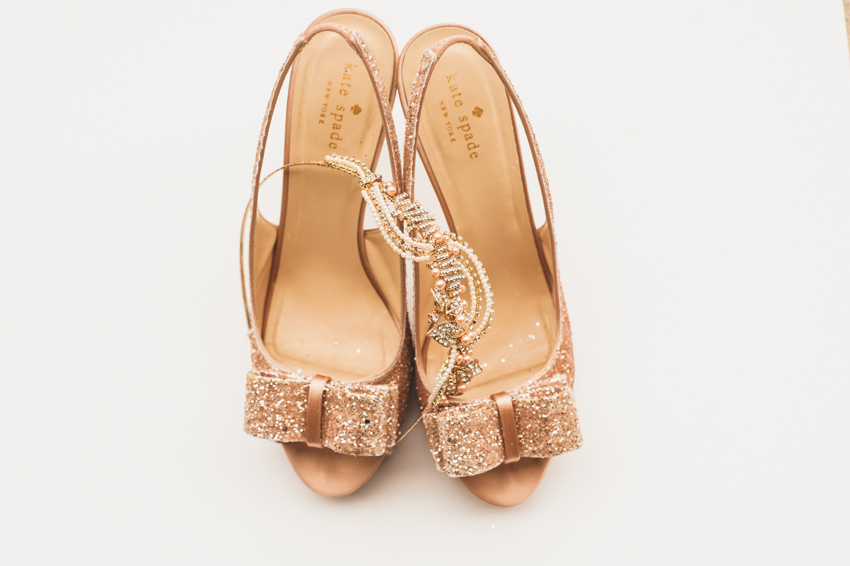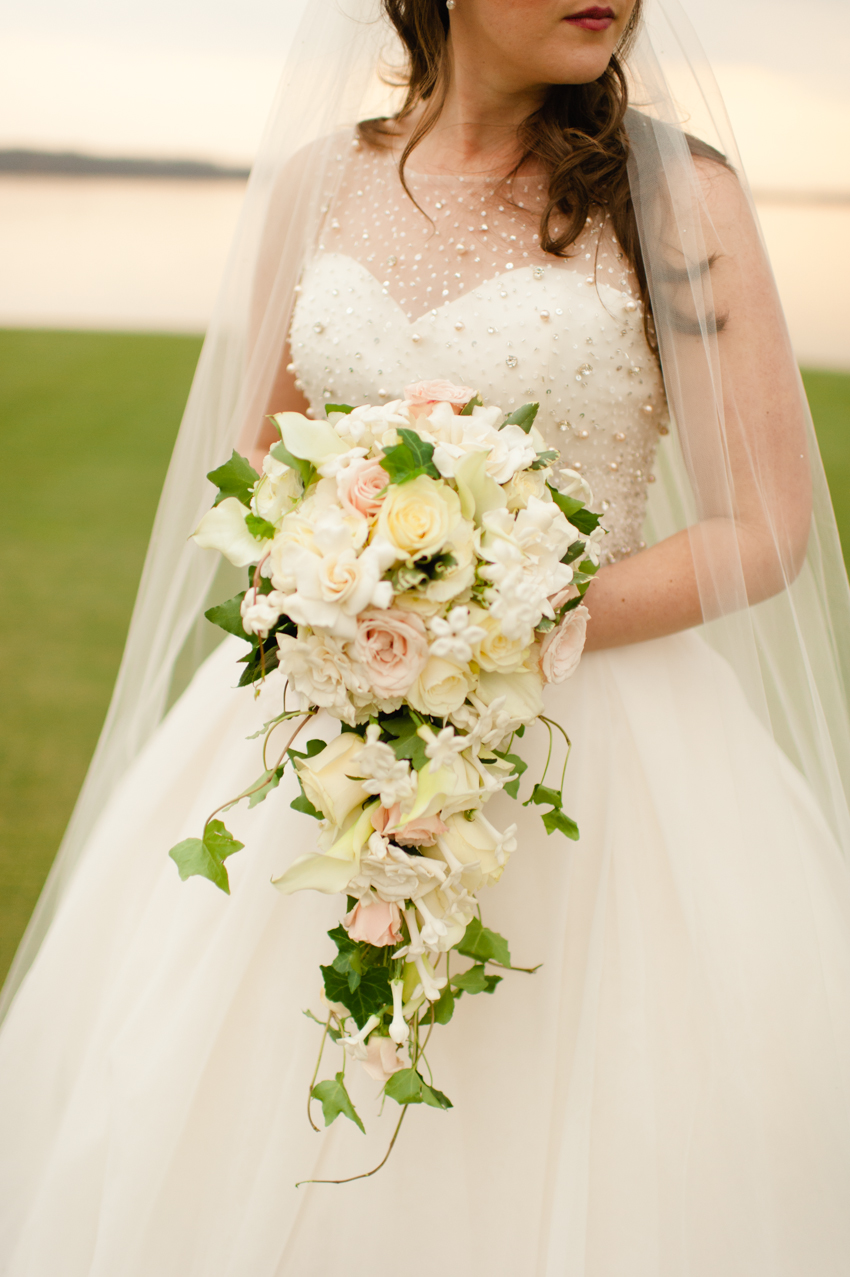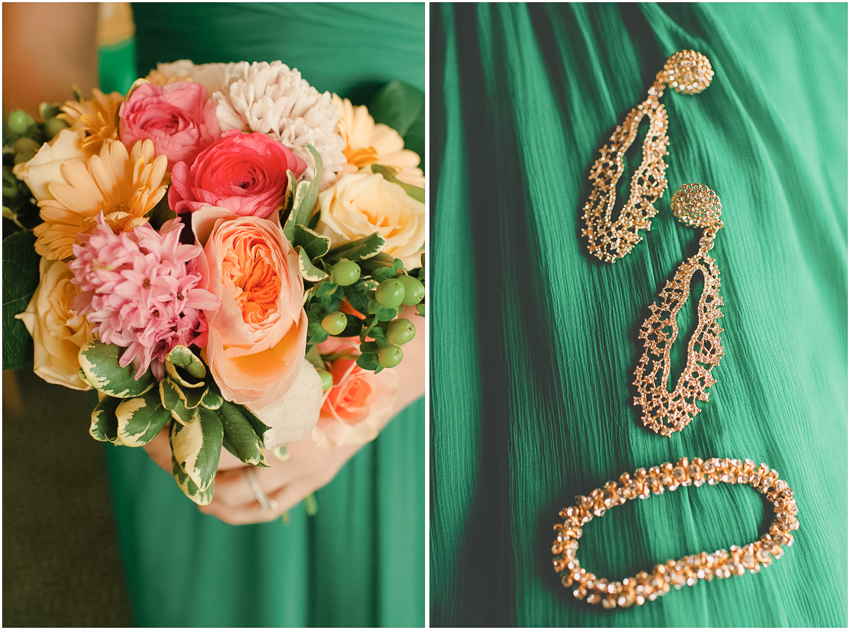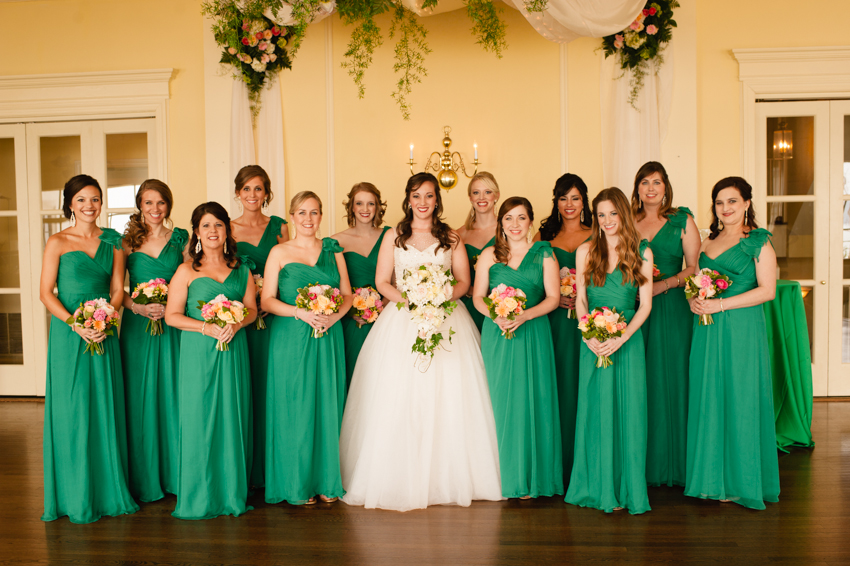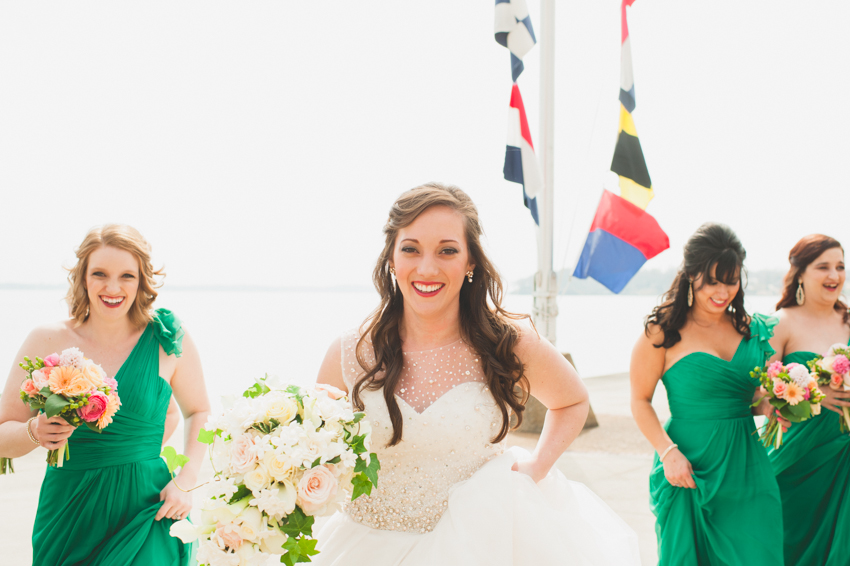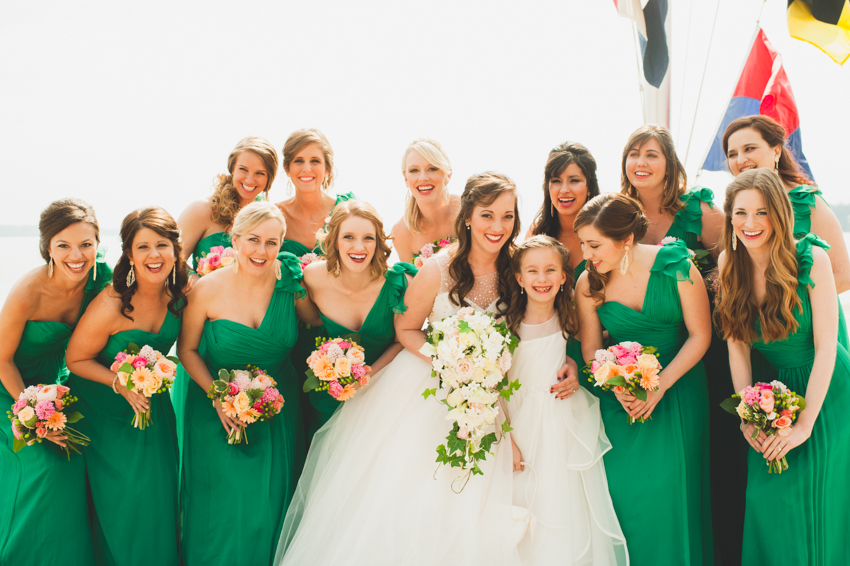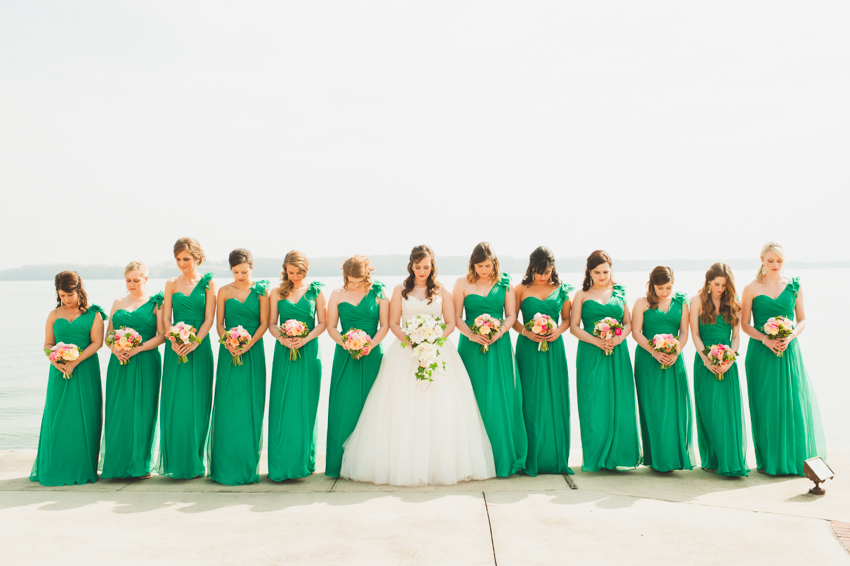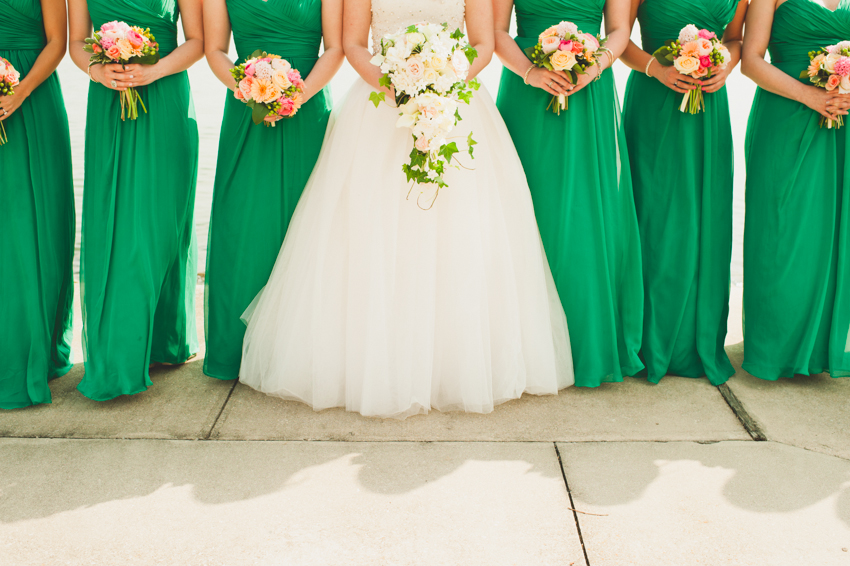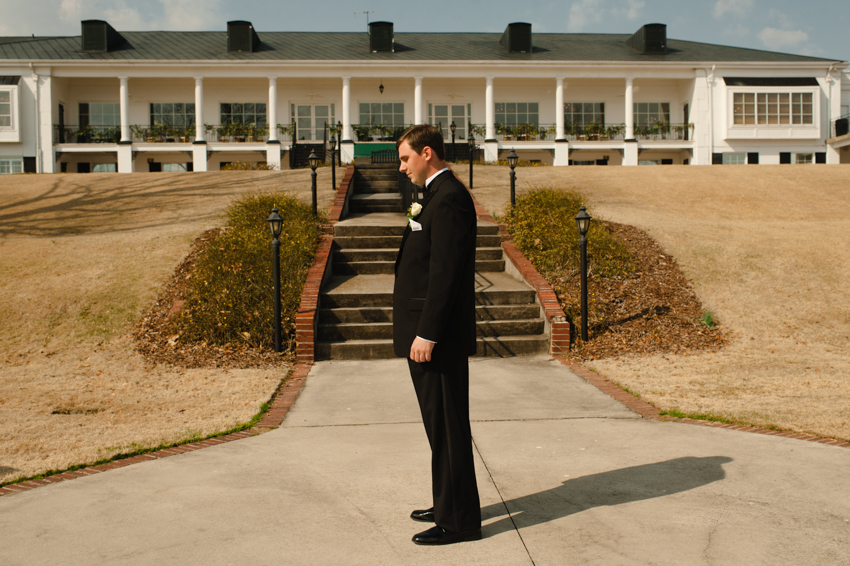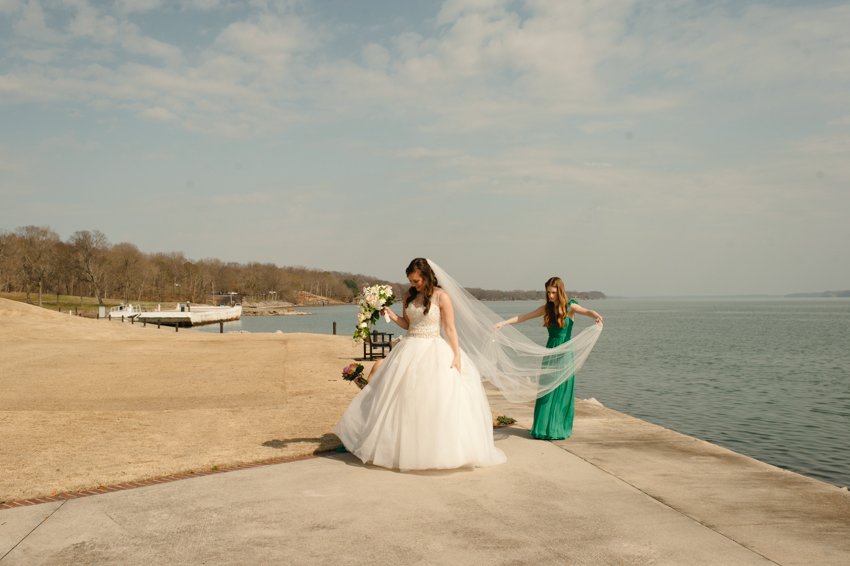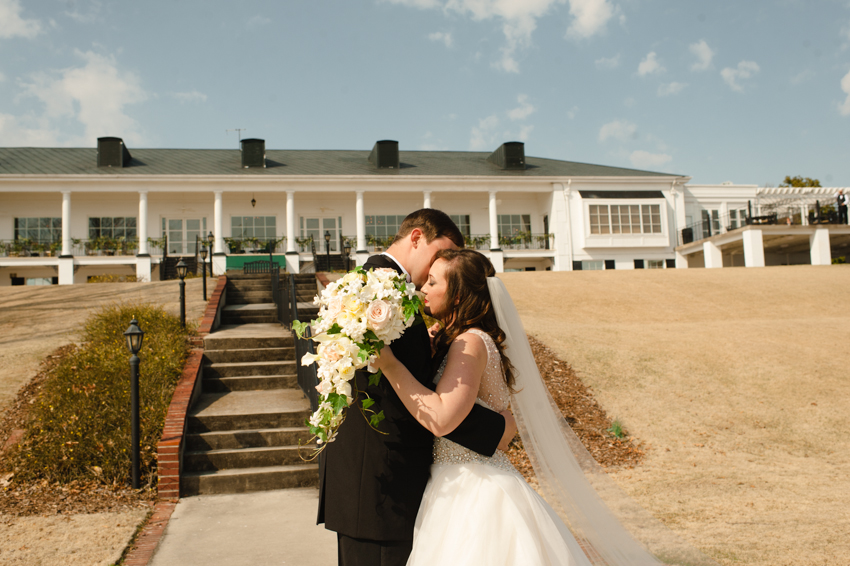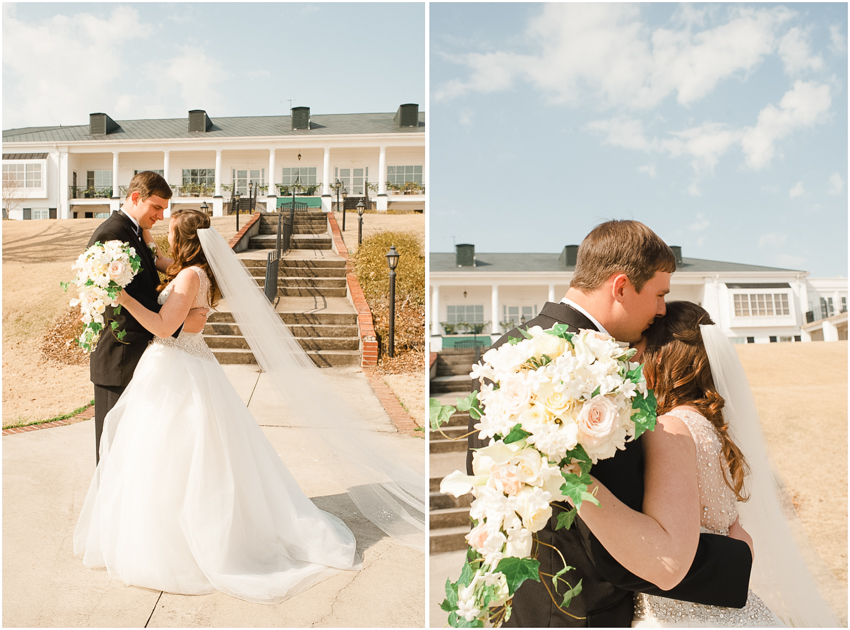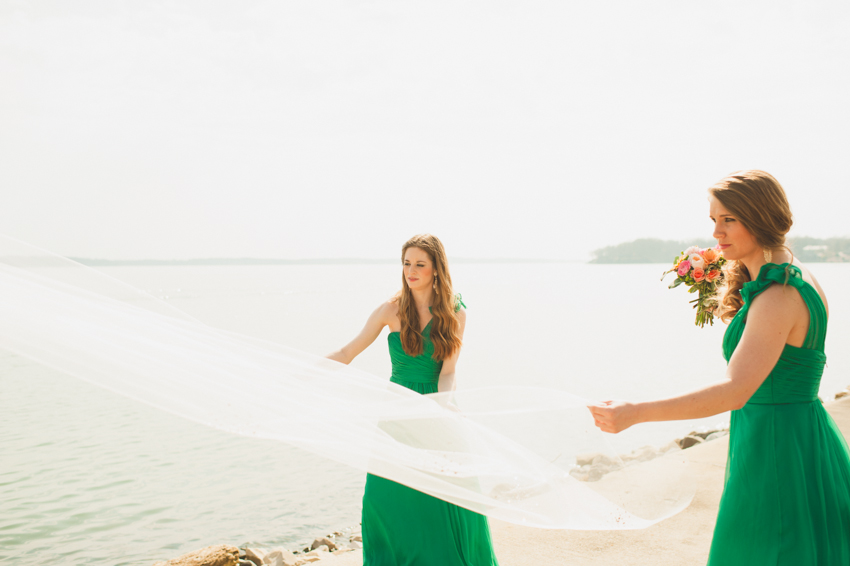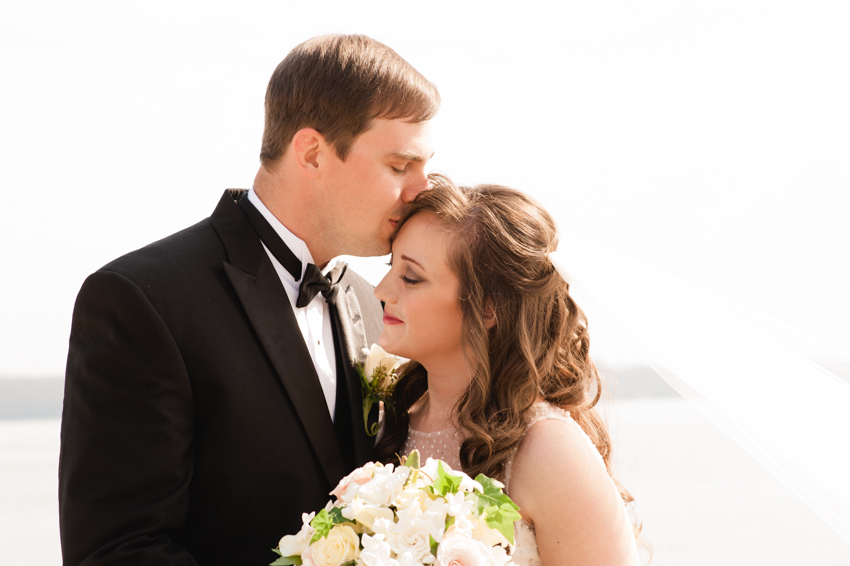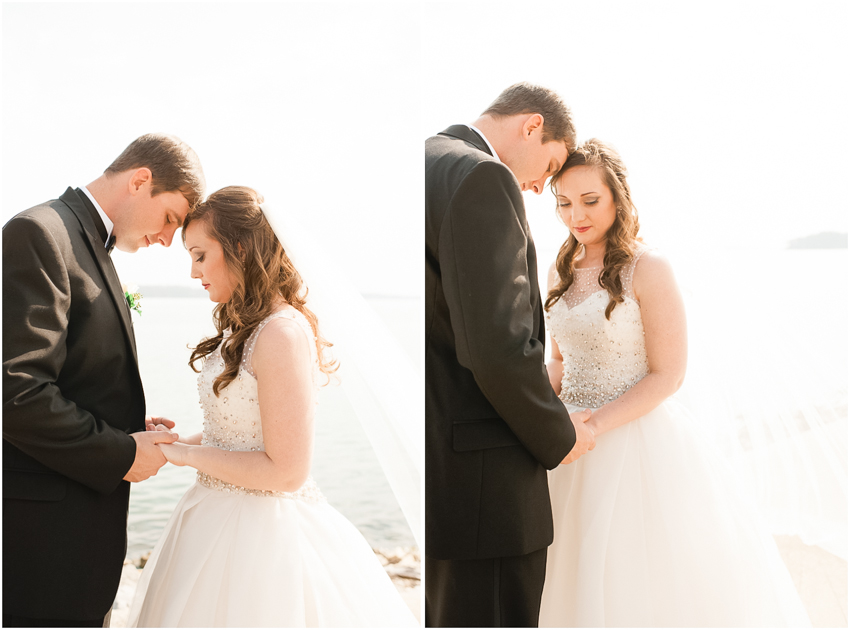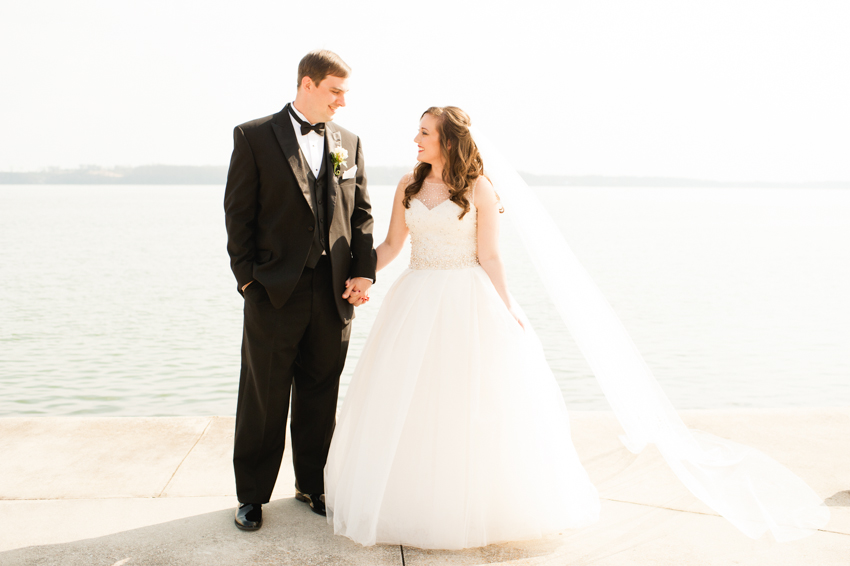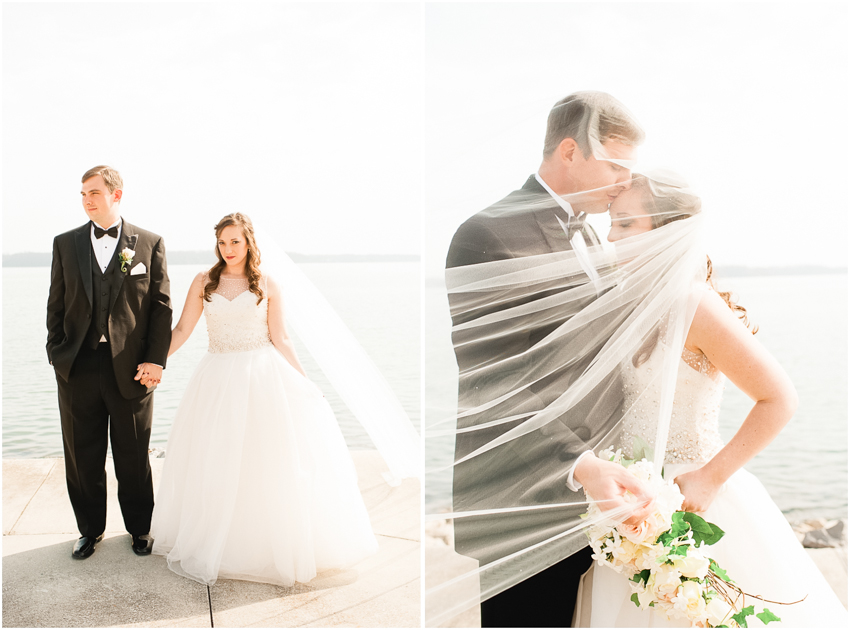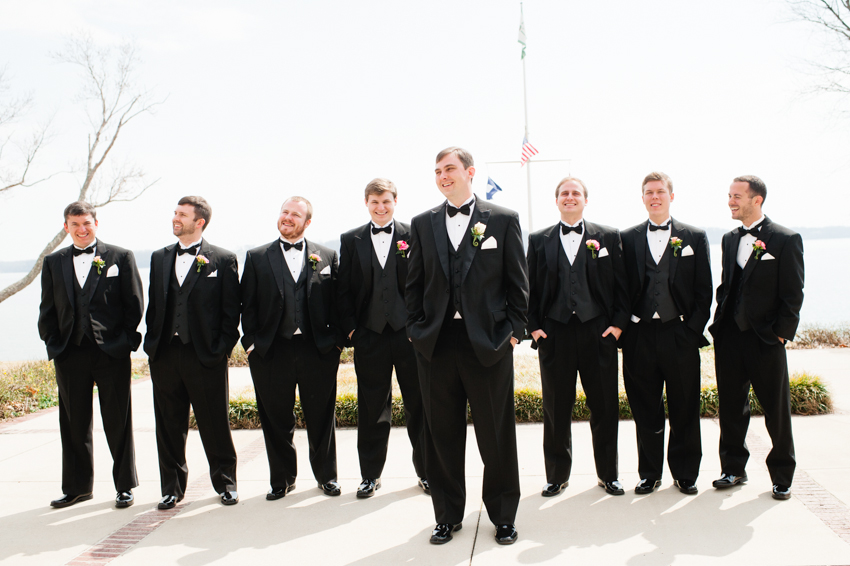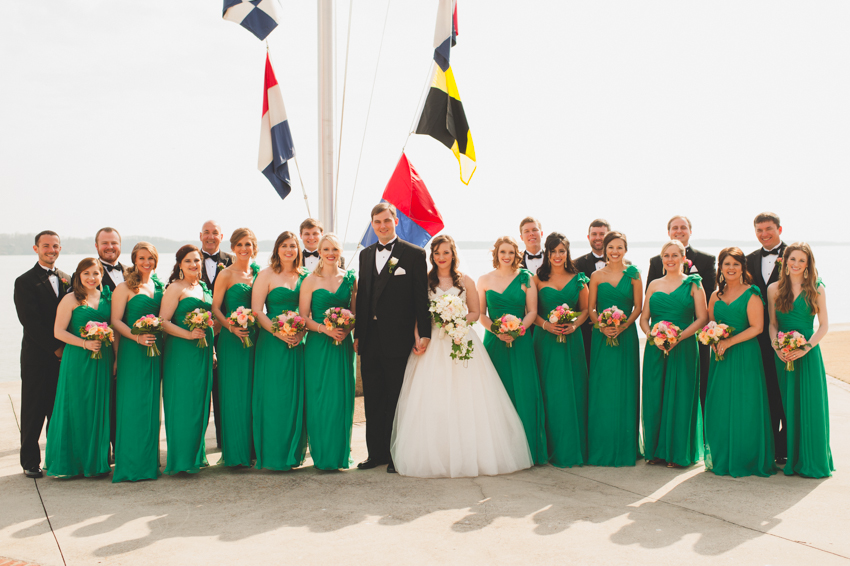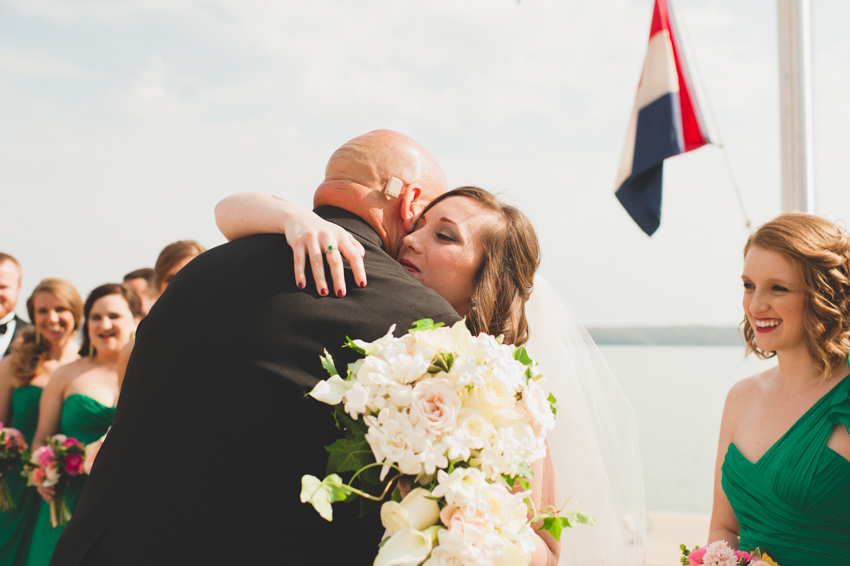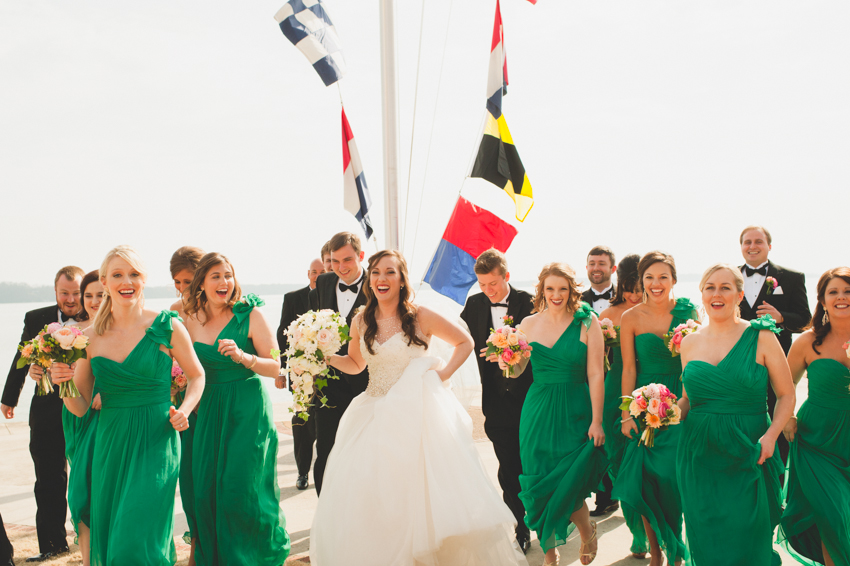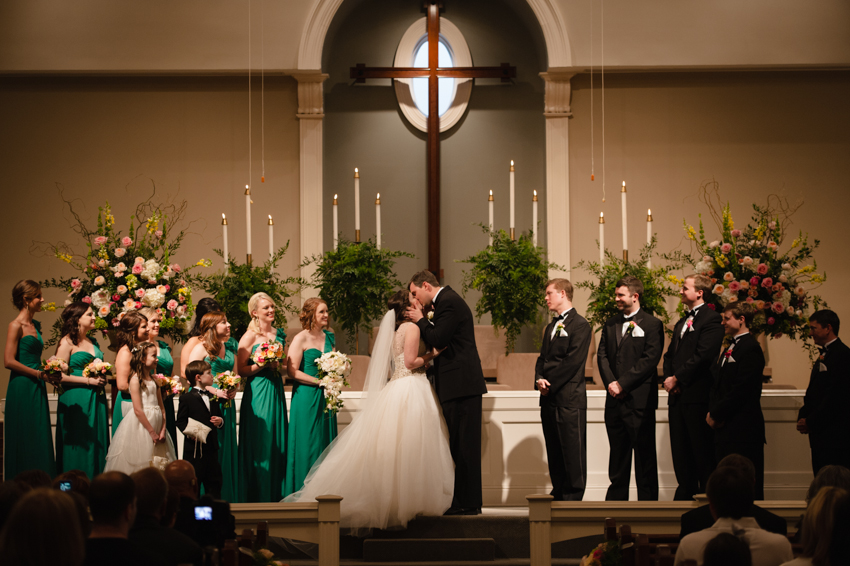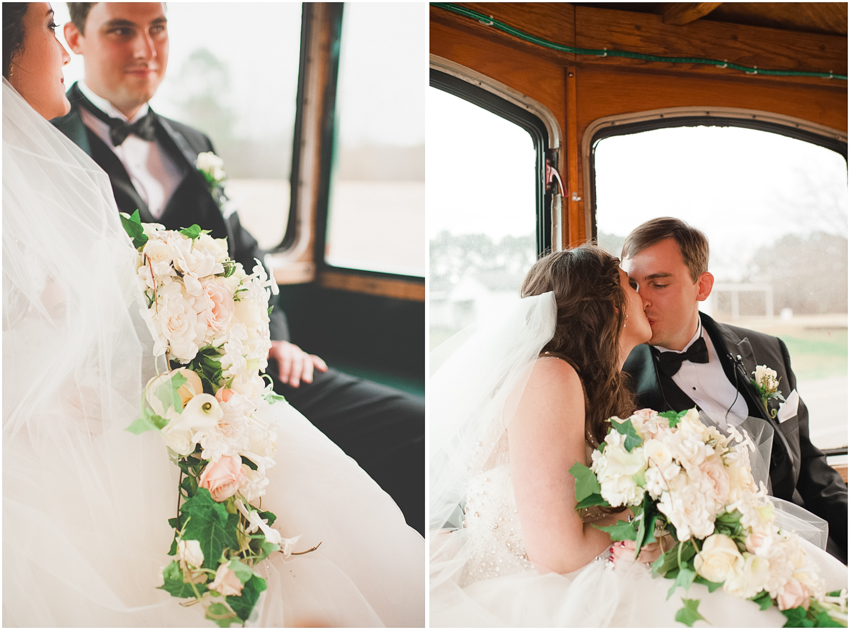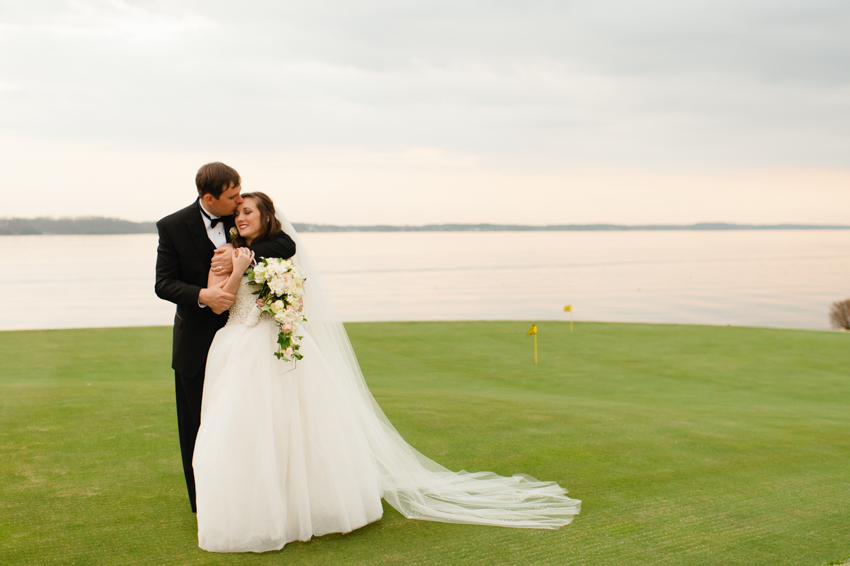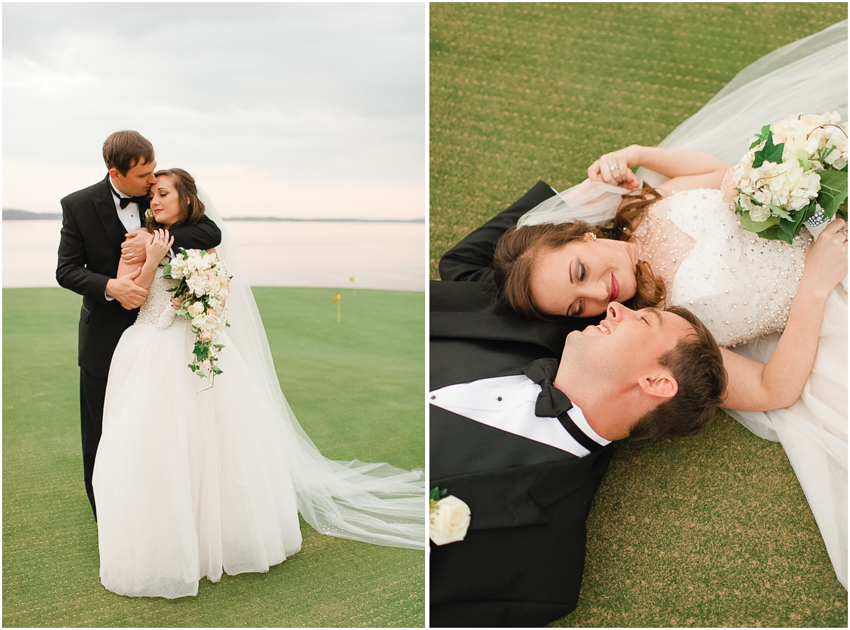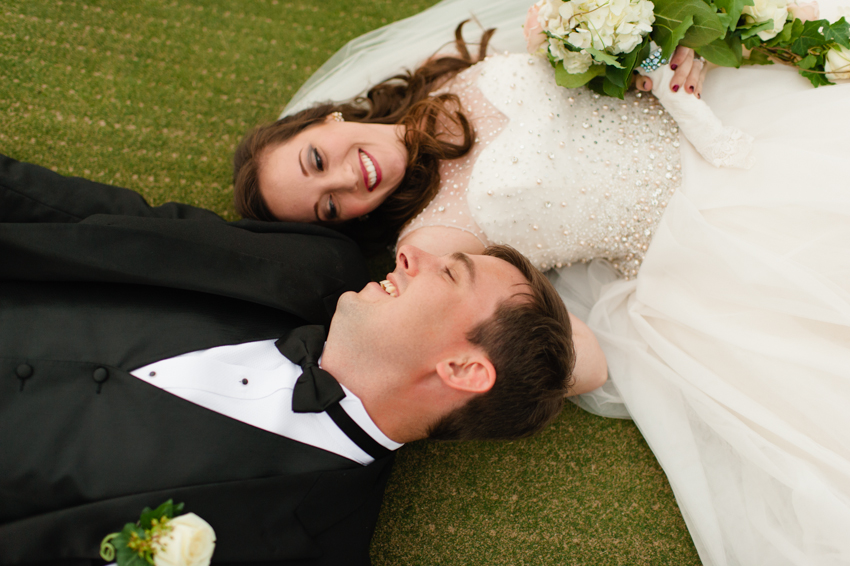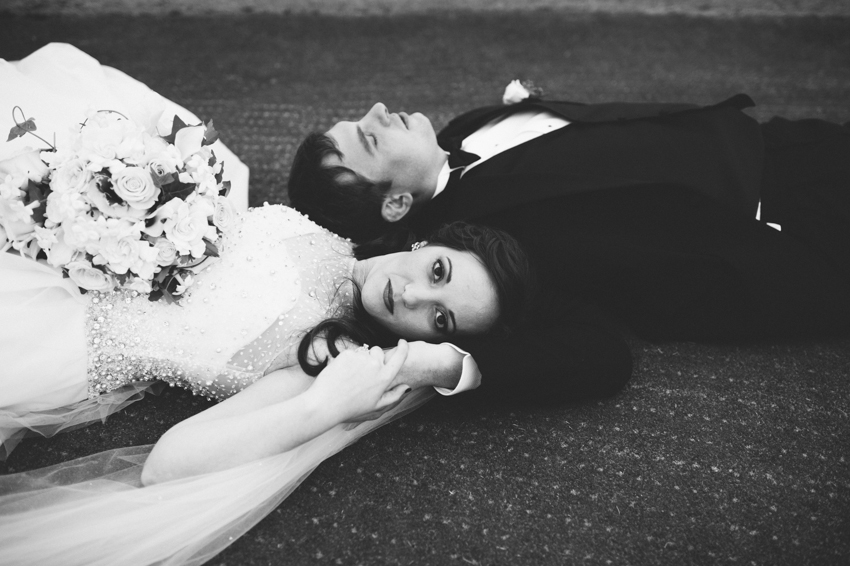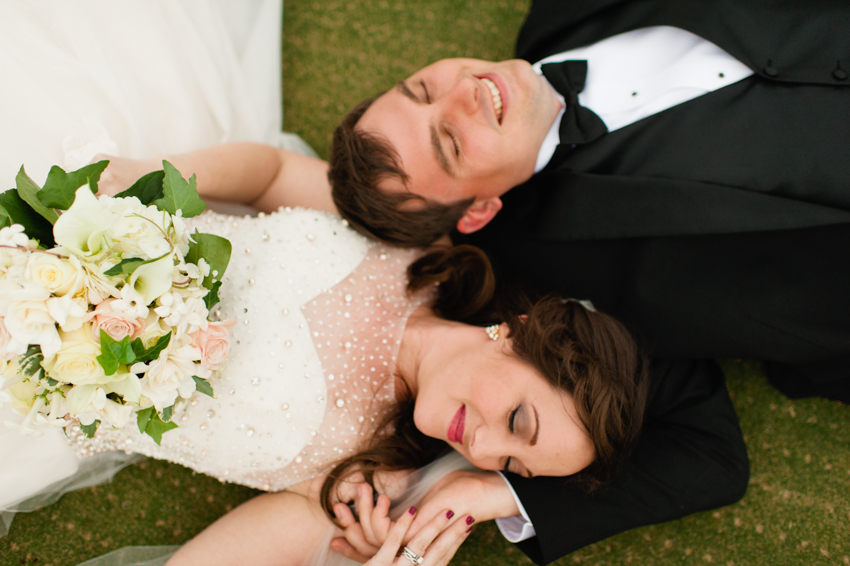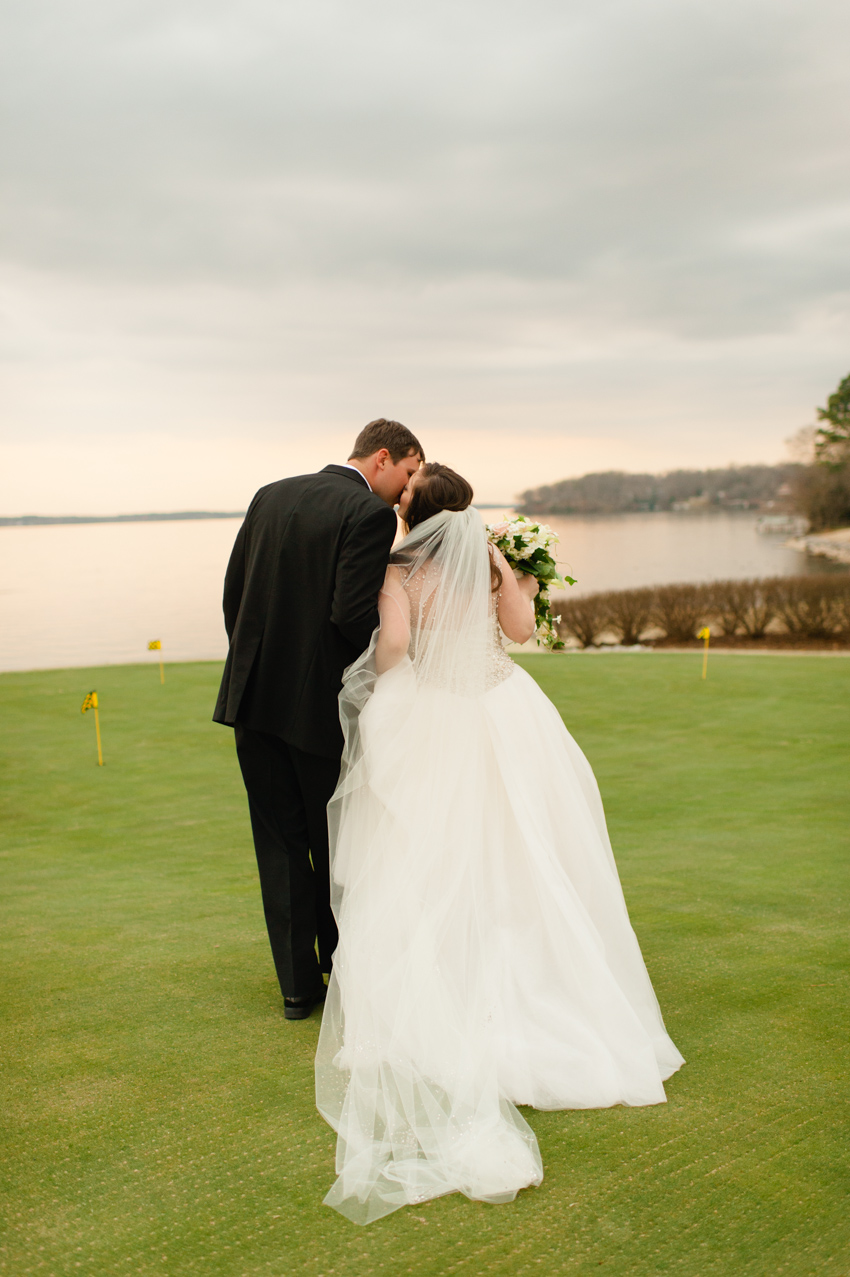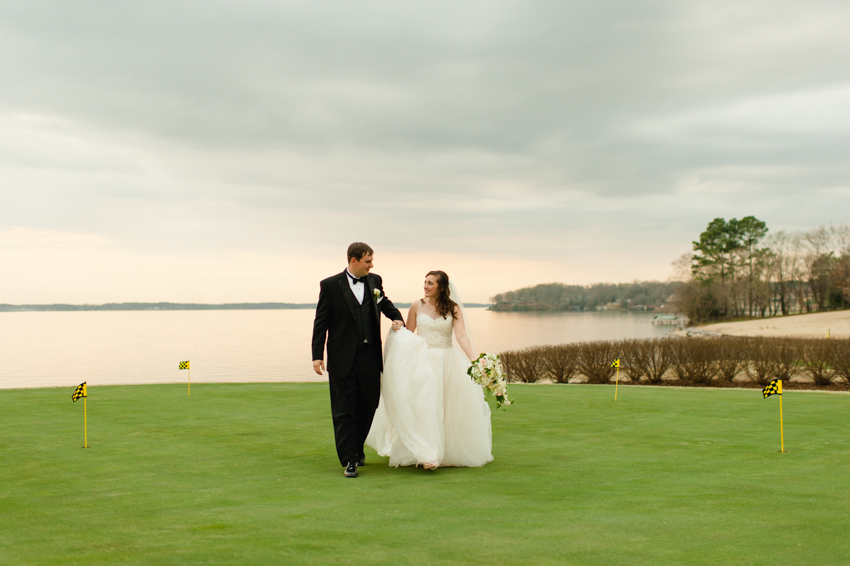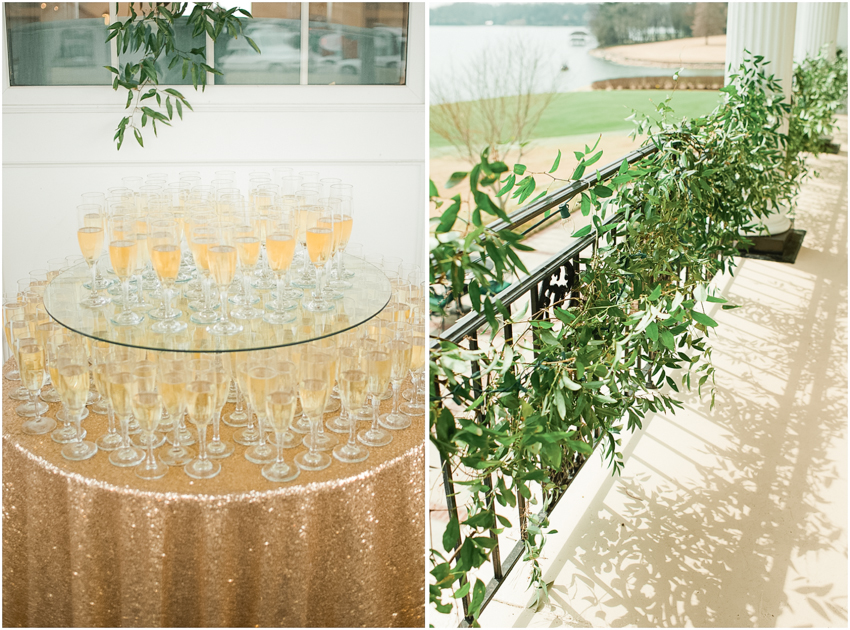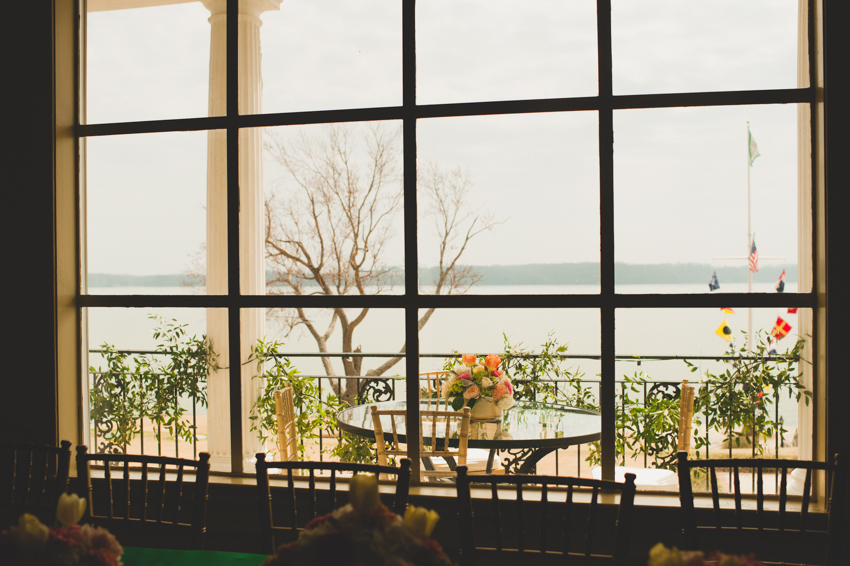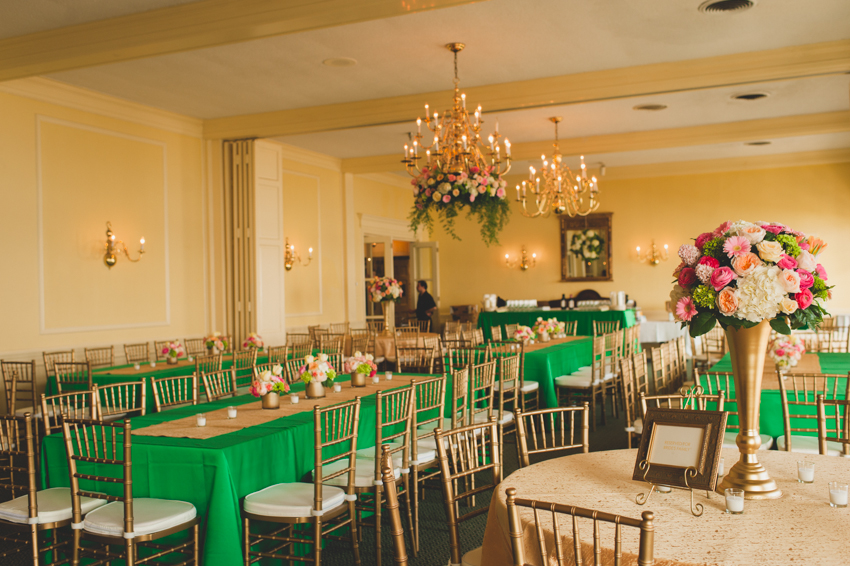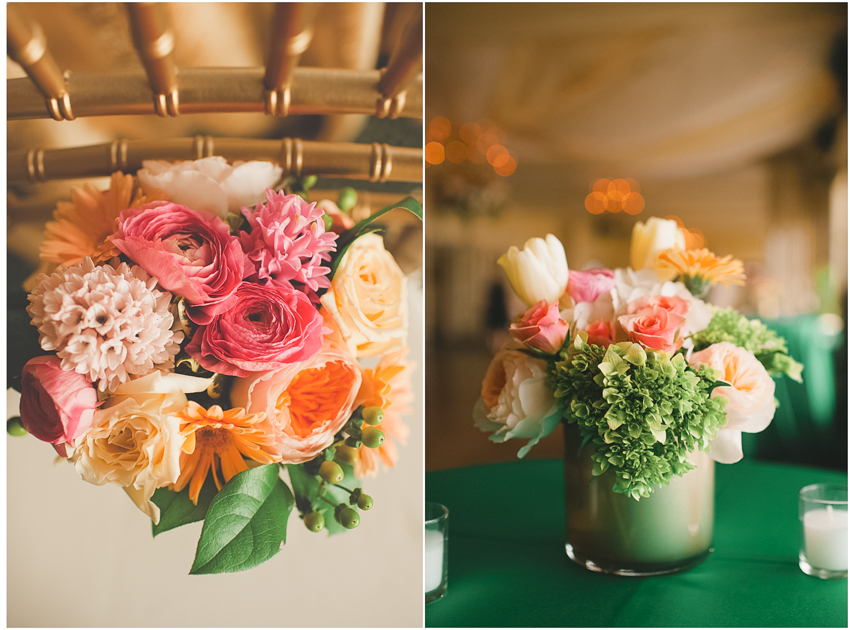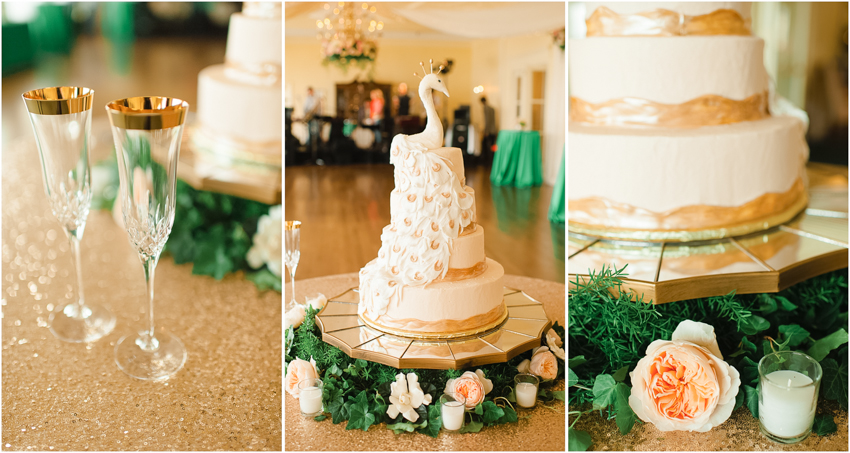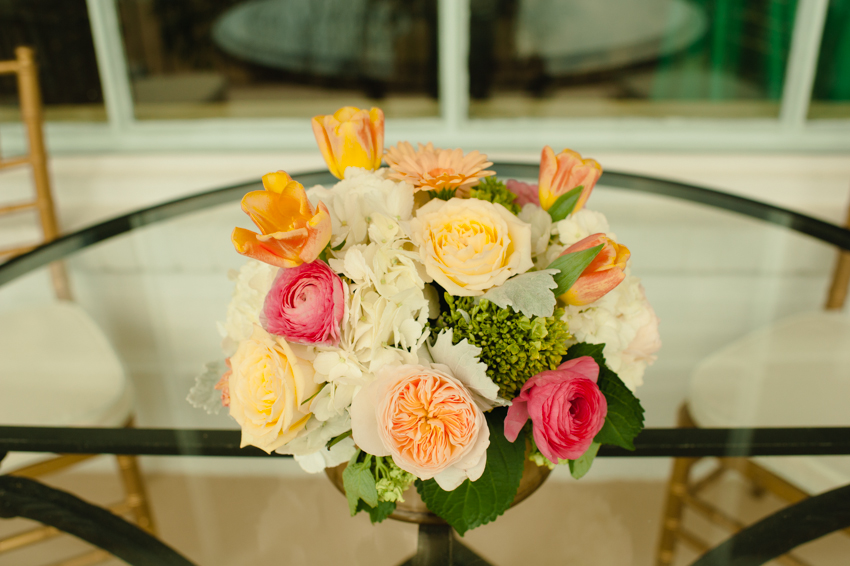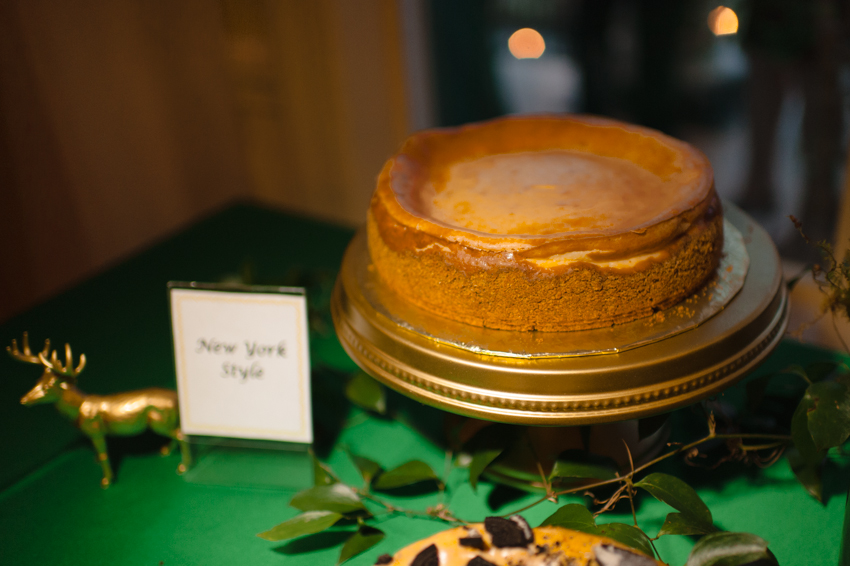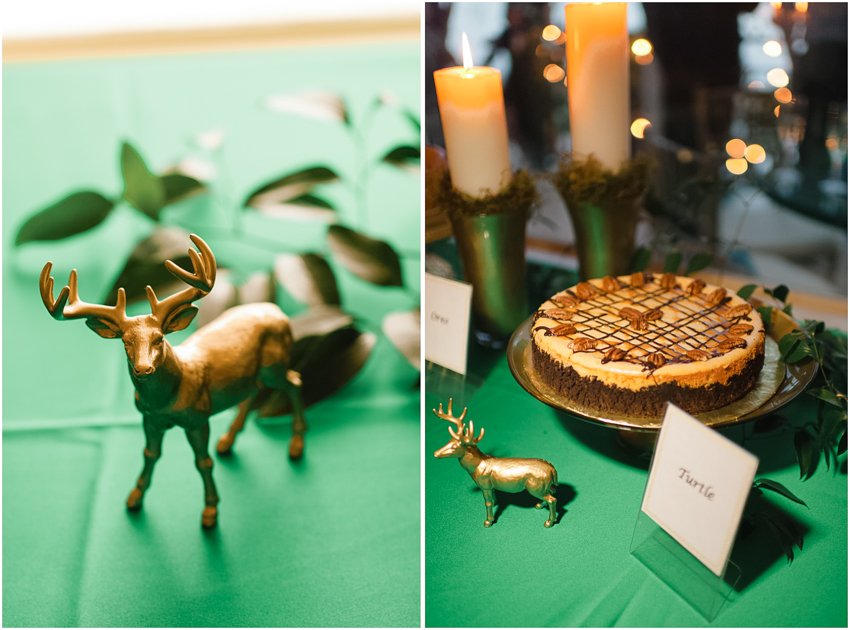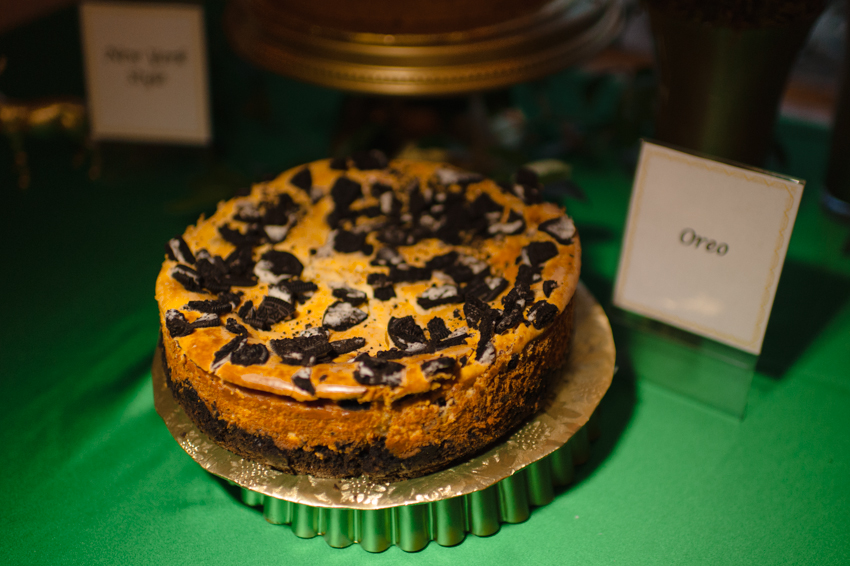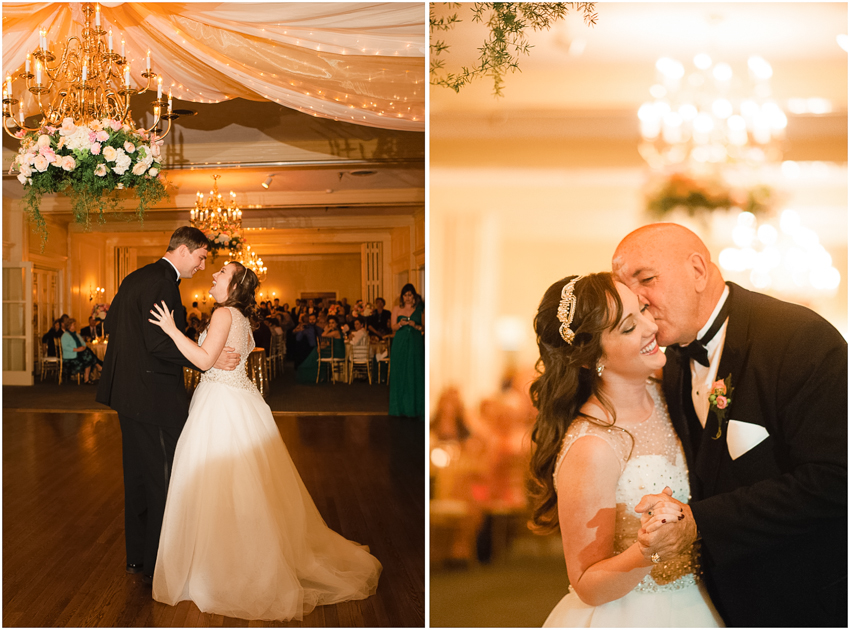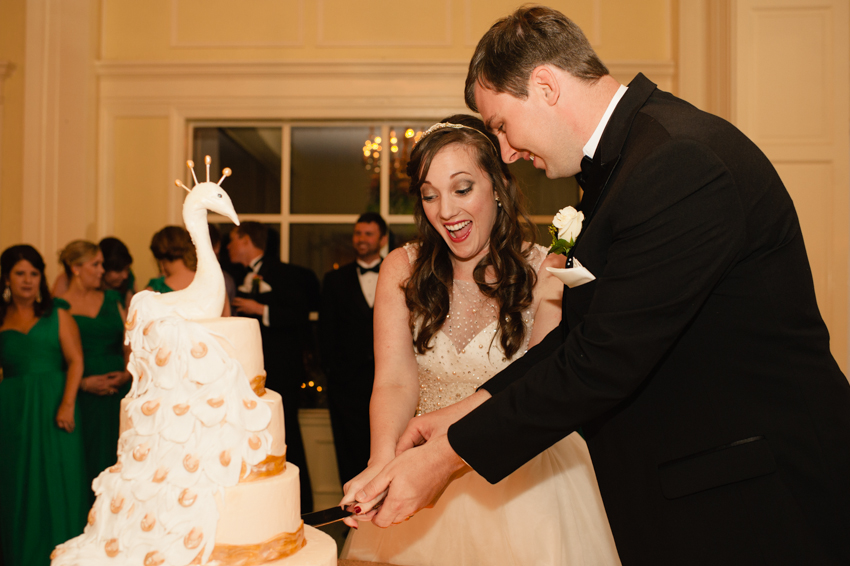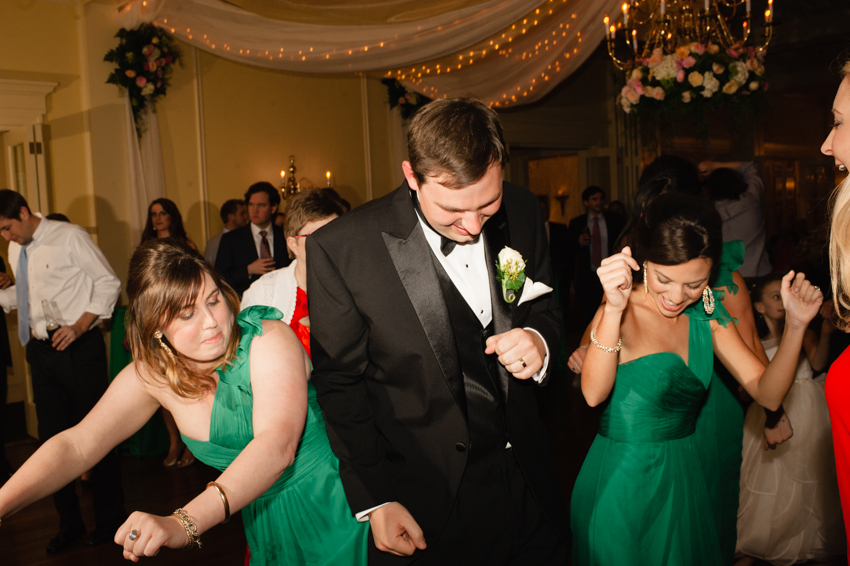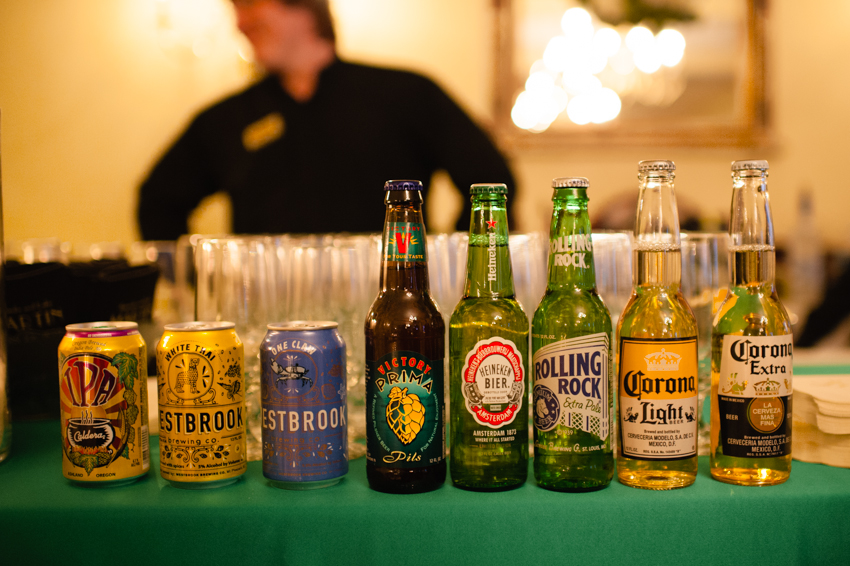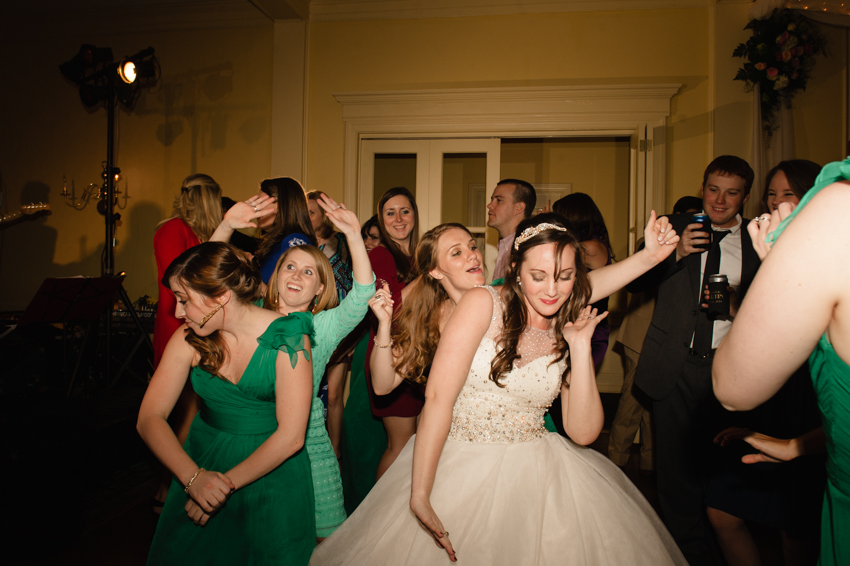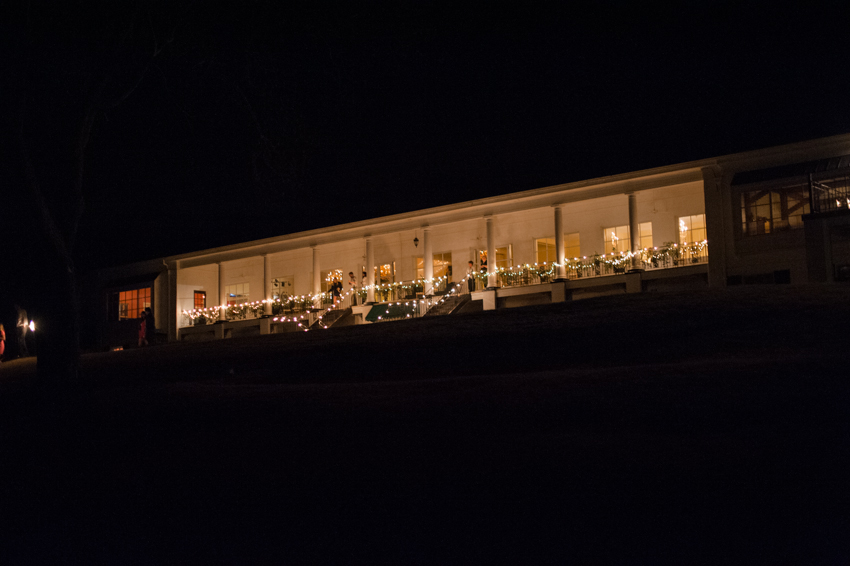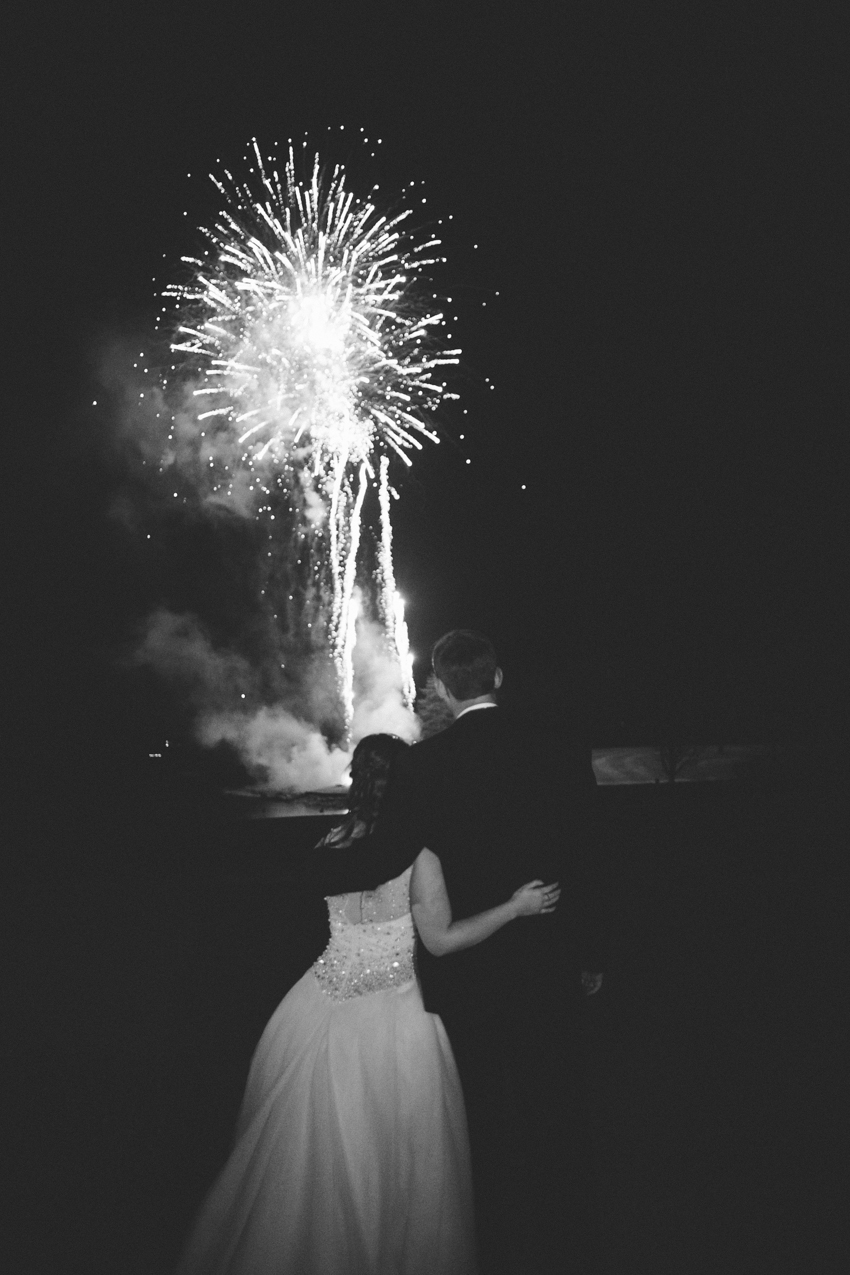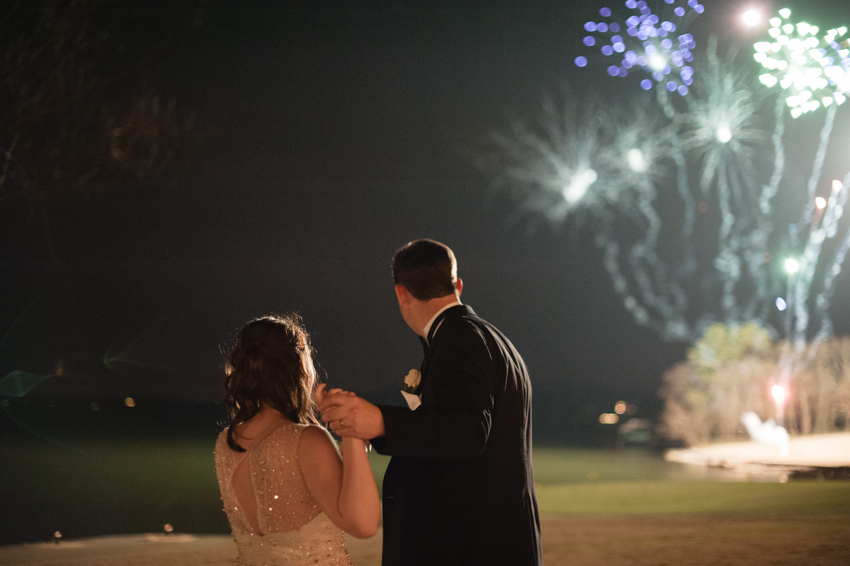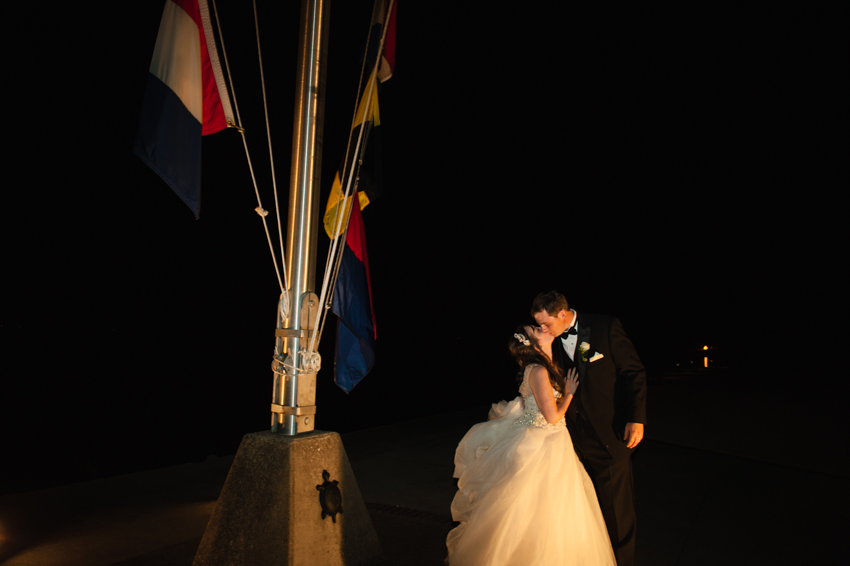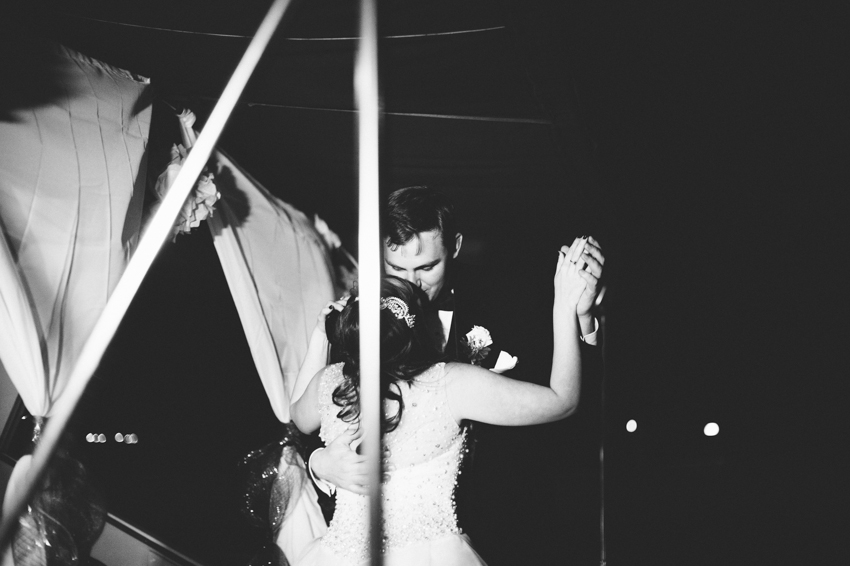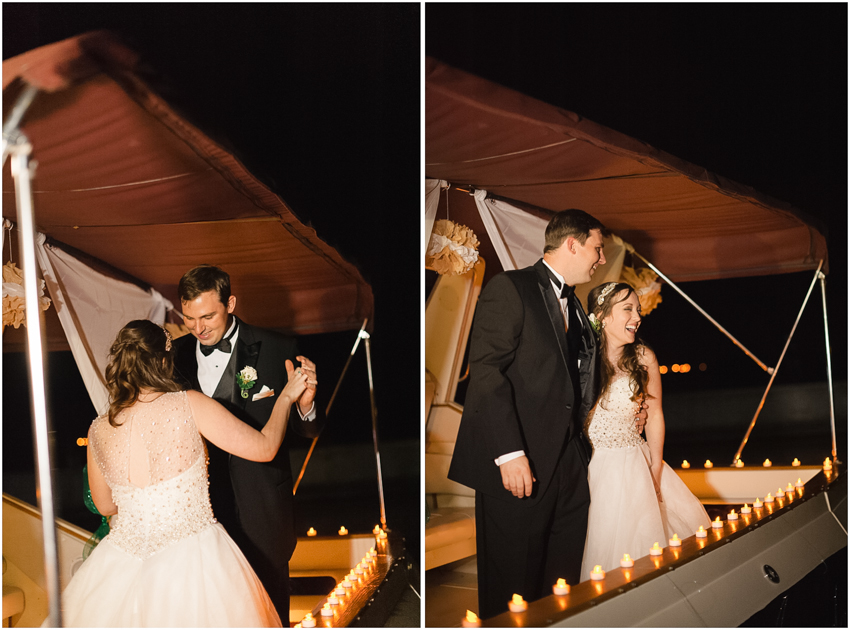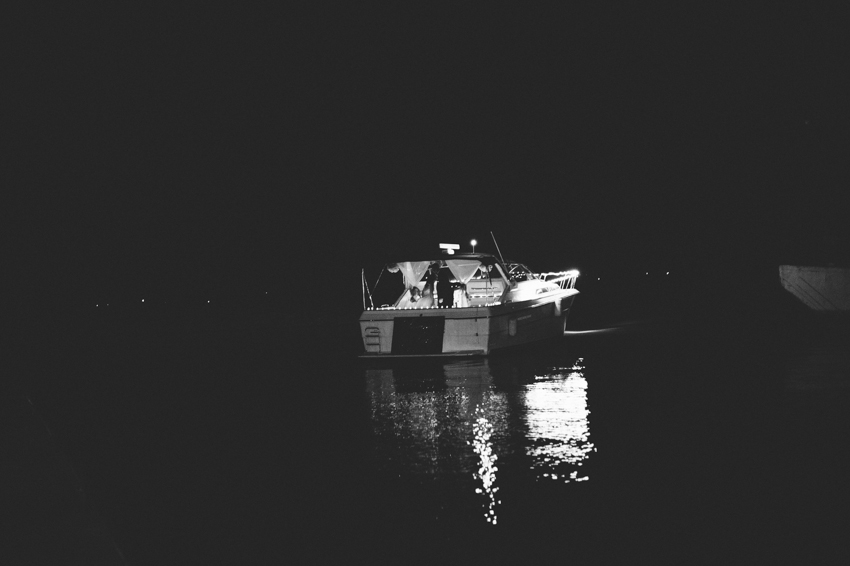 Vendors:
Ceremony Venue – Killen United Methodist Church
Reception Venue – Turtle Point Yacht and Country Club
Planner/Coordinator – Awe Inspiring Events
Florist – Lola's Flowers and Gifts
Dress – Bridals by Lori — Designer – Amsale
Cake – Amy Cakes
Hair & Make-up – Salon Mod (hair) Natalie Faggioni (make-up) – Florence, AL
Shoes – Kate Spade
Music – Ceremony: Annette Harmon, Pianist & Judith Prestage, Harpist — Reception: The Downtown Band (from Nashville, TN)
Bridesmaid Dresses – Bella Bridesmaid (Amsale)
Veil Headband – Bridals by Lori
Groom/Groomsmen – Jos. A. Bank
Invitations – PSI
Save The Dates – Lama Works; Etsy
Videographer – Awaken
 Q& A with Amanda, the bride!
How did the two of you meet and when did you know this was it?!
Luke and I met briefly at an Alabama/Ole Miss football game in Oxford, Miss. in 2009. Luke was attending Ole Miss law school at the time and I was at school in Tuscaloosa. Mutual friends of ours were staying with Luke so I invited them all to my best friend's tailgate who went to Ole Miss.  I didn't think much of the meeting but found out later that I made quite the impression on Luke. Fast forward to the Spring of 2011, I was in grad school at Alabama and Luke had transferred to Alabama's law school. We were both out celebrating a friend who had recently been accepted to vet school with mutual friends (ones we had both been hanging out for years with but had somehow managed to not meet each other). We started talking and really hit it off. No one in the group really realized we didn't know each other because we had all been friends and hanging out for quite some time. We knew right away that we both really saw something in the one another but were hesitant to start anything as we both didn't take dating lightly and Luke was about to leave for D.C. for the summer. Something told us both to go for it and so we did — really just talking and addressing things that you really shouldn't address with someone so fast. I think we both knew then that we would be at the alter someday.
Tell me about the day: The feel of it, the colors/theme, special details. (Why you chose certain details, what made them unique to you, etc.)
The one thing I knew about our wedding was that I didn't want to risk the weather (Luke knew this too because he didn't want to have to listen to me freak out about it, ha). We both love the view of the water in my hometown and wanted our guests to be able to experience the view and what makes Florence/Muscle Shoals so pretty. For this reason, Killen UMC and Turtle Point Yacht and Country Club gave us the perfect combination – a church ceremony and a venue with a view of the water but an indoor reception. We loved that they were so close together so that guests didn't have to travel far (I wanted to have both at one location but without going outdoors is hard).
We both knew that we wanted the reception to be fun and a celebration with our friends and family. Food, the band and the view were all priorities for us and we were so pleased with all of it.
The girl in me knew I wanted a wedding that was elegant and sparkly. I love sequins. Emerald has always been a favorite color of mine and the emerald and gold combo seemed like a great base to accomplish what I was going for. From there, flowers set the tone and I wouldn't have trusted anyone else with them except for the team at Lola's Flowers and Gifts – they are all-stars. I didn't stress a lot about the little details but just tried to think of things here and there that showcased our personality – a peacock brides cake, sequin tablecloths, gold deer for Luke's grooms table, cheesecakes (because they are Luke's favorite) and small accents that added that extra little touch.
Overall, we focused on it being a place our friends and family were comfortable at and ready to have a good time. We couldn't have been happier with how it all turned out.
What do you remember most about the day/what are your favorite memories from the day? Did anything surprise you?
Getting ready with my Mom and bridesmaids was one of my favorite parts of the day – I was so calm and blessed to be able to really enjoy this time with them.
Our reception was more than I could have dreamed – I never expected so many of our friends and family to celebrate with us in such a big way.  It was great. The memories I will cherish will definitely be all the memories on the dance floor. Luke and I's first dance, dancing with my dad and brother — and especially all of the random dance-off's that kept happening. Everyone had a great time and that's exactly what we wanted. (Luke even danced the whole night which never happened — I think my niece had something to do with that).
What advice would you give other brides now that you're official?
Phew. I think my biggest advice would be that it is really all worth it in the end. Coming from the girl who really just wanted to elope or do a destination wedding (which still shocks everyone) – I am so thankful that we had a traditional church wedding and a reception. I didn't enjoy the wedding planning process because I didn't let myself. I think just pick vendors you trust – make decisions and move on and pay as you go (if you can). These were the 3 things that alleviated stress for me and allowed me to be able to enjoy and remember Luke and I's special day.
Comments
comments
Powered by Facebook Comments